We would like to thank all visitors of the State of the Map 2009 in Amsterdam for joining us for 3 wonderful days. We are convinced that it has been a huge inspiration for all interested in maps. We hope to see you back soon some other time at a SOTM conference, mapping party or an other OSM gathering.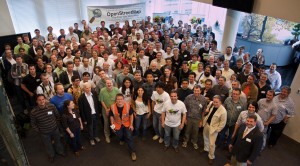 Find the #SOTM09 GigaPan Photo here.
Come back to this website for more news, announcements, video, presentations, etc.
Thanks,
the Organizing Committee